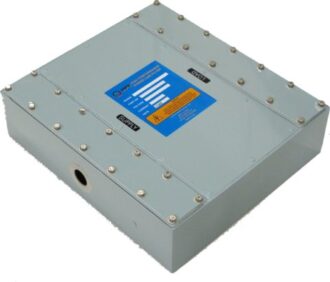 MPE Expands Power Line Filter Ranges
MPE has seen a growing trend in many applications for electromagnetic interference (EMI) filters with increasingly high current capability and frequency performances. Having been manufacturing and supplying more and more high performance EMI filters on a customised basis to meet these escalating demands, MPE has now taken the logical step of extending the array of these filters available as standard catalogue products.
MPE's new catalogue, HIGH-PERFORMANCE EMI POWER LINE FILTERS UP TO 2400A RATING, details those filters most commonly requested. This range has been expanded to cater for currents ranging from 6A to 2400A as used with standard mains voltages and frequencies and offering insertion loss performances through to 40GHz.
The catalogue can be viewed by clicking on the link below: