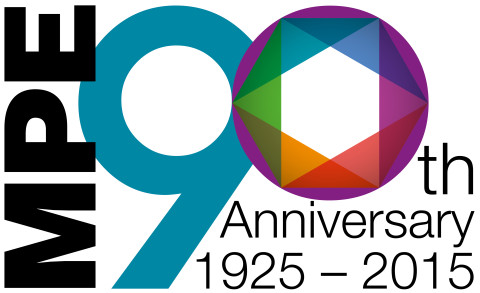 MPE 90th Anniversary Distributor Conference
13 of MPE's territory distributors, 21 people from 13 different countries, participated in a major event at MPE at the end of June 2015 with a packed programme. The agenda included updates regarding MPE's strategy and recent investments, a facility tour, practical training on products and testing methods, a new products session including practical demonstrations, the MPE Distributor Awards and various social activities.
During the event, MPE took the opportunity to 'walk' the assembled group through both its engineering and manufacturing processes in some detail so as to better understand what work is carried out by MPE when answering enquiry requests or production orders. In addition, MPE updated the group regarding 6 new product developments finishing with a practical demonstration of the newest development. Practical demonstrations were also conducted showing MPE's high voltage, insertion loss, temperature rise and pre-compliance testing.
Included in the busy programme of social activities, were three dinners hosted by MPE, the last of which was in the iconic Panoramic 34 restaurant, a river cruise on the Mersey and tours of Anfield, the iconic stadium of Liverpool Football Club and the Albert Dock, world heritage site.
David Seabury, Managing Director of MPE commented "Not only did the event allow us to celebrate the company's 90th anniversary with our partners from around the world but it also provided a great forum to increase our partners knowledge of the recent changes and improvements both, from a company and product perspective. From feedback that has been received after the event, it is clear that we got the balance of work and celebrations just right and that our distributors have left enthused and reinvigorated regard MPE and our products".
Pictured below are the MPE distrubutor group